This kid in our family is very keen on brushing his teeth. Now he is not satisfied with lying in bed and letting me brush his teeth. Once I took his step stool and stood on tiptoe by the sink and brushed my teeth. As a result, I fell over because of the unstable stool and sat on the ground sulking.
  Seeing that she is so active, it's time to prepare a practical wooden step stool for her. After comparing several wooden step stools at various price points, I started with Houchics children's step stools. The simple and generous appearance is also very compatible with my soft outfit.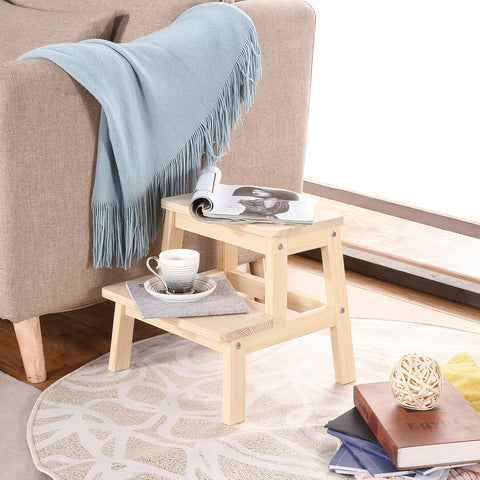 is also very textured in the hand, the stool surface is non-slip twill, the baby will not slip when stepping on it. There are also non-slip pads on the four corners of the bottom, so that the stool will not suddenly shift and fall over.
  The area of ​​my house is relatively compact. This wooden step stool can be folded for storage when not in use. Although it is made of solid wood, it is very light, so children can move it by themselves.
  Babies can now climb on the step stool by themselves to brush their teeth and wash their hands. After a period of time, they can also easily climb onto the toilet by learning to go to the toilet on their own. The height is just right.
  Normally, the wooden step stool is not idle. The baby will step on the stool to find the books she likes on the bookshelf. Because the stool surface is relatively wide, she will just sit on the stool and read it.
  is really multi-purpose, you don't lose money when you start